Light Cleanse
for reinforcement and rehabilitation
Strengthening Kit for basic cleanse
The plan may last 14 to 30 days - it's up to you

A gentle cleanse and strengthening of the body in your regular routine
A process that allows the body to improve its function and performance
And allows the consciousness to open up for a new path
Fatigue, headaches, abdominal pain, constipation, insomnia and more.
It's time to cleanse the body, clear the external disturbance and release barriers!
The strengthening kit is designed to help your body flow in the right state of being,
This home kit will allow you to go through a basic cleanse which will support your life and strengthen your body with no need to change your routine during the process
During the process (14-30 days) we reduce industrial and unnatural food that weaken the body, and at the same time introducing to the body substances like harmonizer – that gently cleanses the gut, optimal – that provides the body with everything it needs to function well and green food -that accelerates tissue recovery
And what is it going to do
FOR QUESTIONS & MORE INFO
Or, Purchase Through The Site
The kit should last one month and includes:
Order now and get your kit within 48 hours
The process will be made at the comfort and privacy of you home with support via e-mail and answers to all questions that would rise during the process.
The recommended minimum time to do the process is about 14 days and you can continue to strengthen your body as you wish.
Light Cleanse Kit
₪
450
+ 40 nis delivery
At the comfort of your home

With the escort of Shlomo Dharma

Call us in case of any question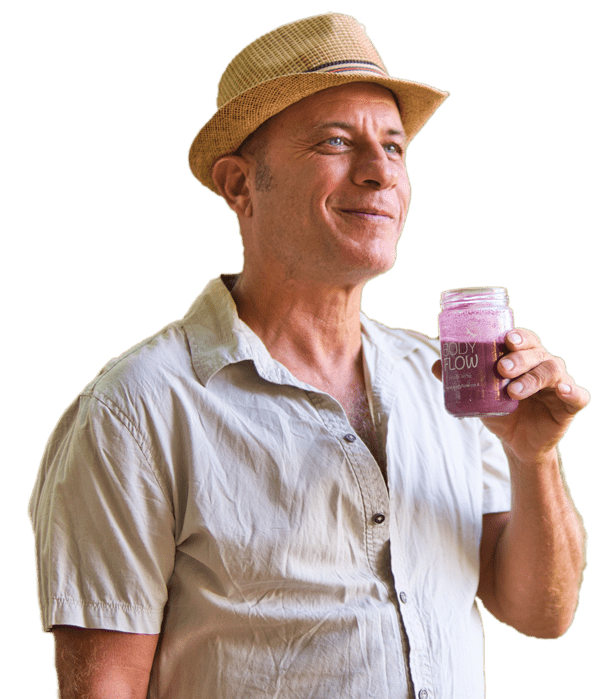 International expert in healthy nutrition and understanding of true health.
Shlomo Dharma is the developer of a new cleansing methods that combine ancient knowledge with many years of current experience. With 27 years of experience as a natural healer, iridologists' diagnostician (retinal reading) reiki Master and specializing in Tibetan pulse medicine. 
Daily routine during the cleanse
In the morning, as you wake up:
A drink with a cleaning green powder.
An hour late:
Apple juice, plus harmonizer (a blend of dietary fibers)
After an hour or more:
A fruit or two (apple, plum, peach, etc.)
Lunch:
A big green salad and other vegetables (steamed, cooked or baked)
Afternoon:
"Optimal" smoothie (Fruits smoothie – you can find suggestions for recipes in the instructions page, attached to the kit)
Dinner:
Rich vegetable soup or steamed/ baked vegetables
The diet during the cleanse is based mainly on vegetables. All vegetables may be consumed, except potato, sweet potato and corn (which should be reduced).
Seasoning: You can use a bit of olive oil, sea salt (weed salt is recommended), pepper, lemon.
You can also add Avocado and Tahini with water and lemon, but in very small doses as they are fats.
The diet during the cleanse
Activities to support the process
Throughout the cleanse, we recommend doing activities that support the process – lots of exercise (running, walking, biking, swimming, yoga, pilates, etc.) – 30 to 90 minutes a day. Deep tissue massage. Sweat a lot! (it is advisable and recommended to make an effort and visit a sauna).
For questions and additional info
and receive free of charge our booklet Medicine without Medication